© ongoing - Kate McKeough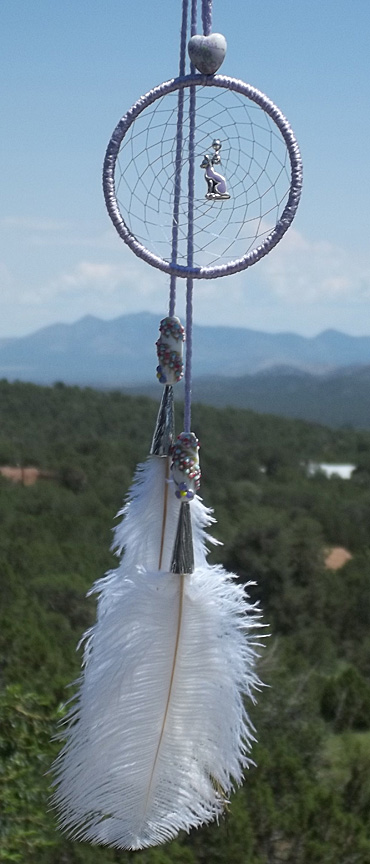 Rearview Mirror Dreamcatchers ($45) are designed specifically to attach easily to rearview mirrors (or anywhere else you want to hang them).  Each dreamcatcher is unique. Each is hand-woven.  The beads are the same beads I use in my Sundreams and can be copper, lampwork, brass, silver, etc.  The feathers are natural, although sometimes dyed. Each dreamcatcher has a charm - my only criteria is that it be interesting!

Special Orders Welcome & Encouraged!