Gemstone (turquoise, moonstone, amethyst, smoky quartz, rose quartz,  snowflake obsidian, malachite, garnet, frosted quartz) with vintage & antique lead crystal prisms & Swarovski Crystal.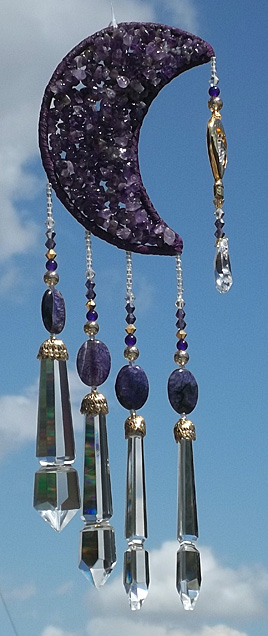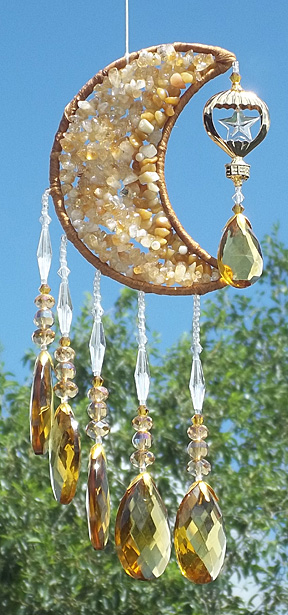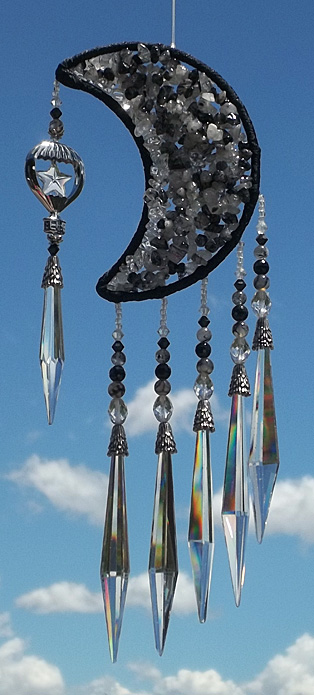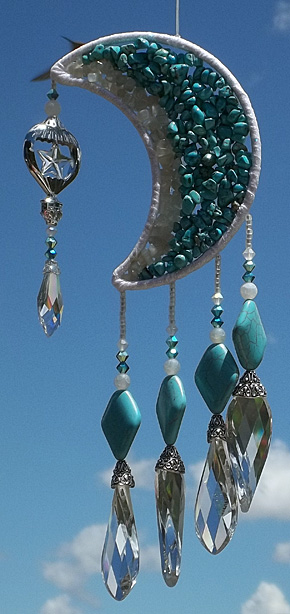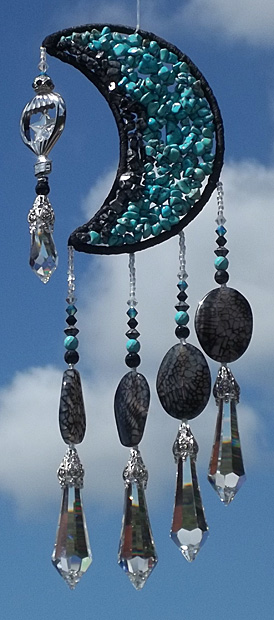 Snowflake Obsidian, Turquoise & Dragonvein Agate

Tourmaline & Clear Quartz

MOONS ARE SPECIAL ORDER ONLY, for pricing & details -  There are a variety of stones, crystals and colors available for creating a special gemstone moon for a loved one, or even for yourself! 

Regular pricing starts @ $149

Purple Geode

Snowflake Obsidian

Rhodonite & Swarovski

Stars!

Natural Geode, Blue Goldstone,

Hematite, Agate, Sodalite, Lapis, Czech & Swarovski Crystal

To The Moon & Stars!

Agate & Goldstone

Swarovski & Pewter

Star Struck

Geode Moons

Agate, Quartz

Goldstone & Swarovski

Fly Me to the Moon

Amethyst, Goldstone, Hematite

Swarovski Star

Geode Moons, Carnelian, Citrine, Hematite, Jasper, Agate, Tigereye, Howlite, Preciosa & Swarovski